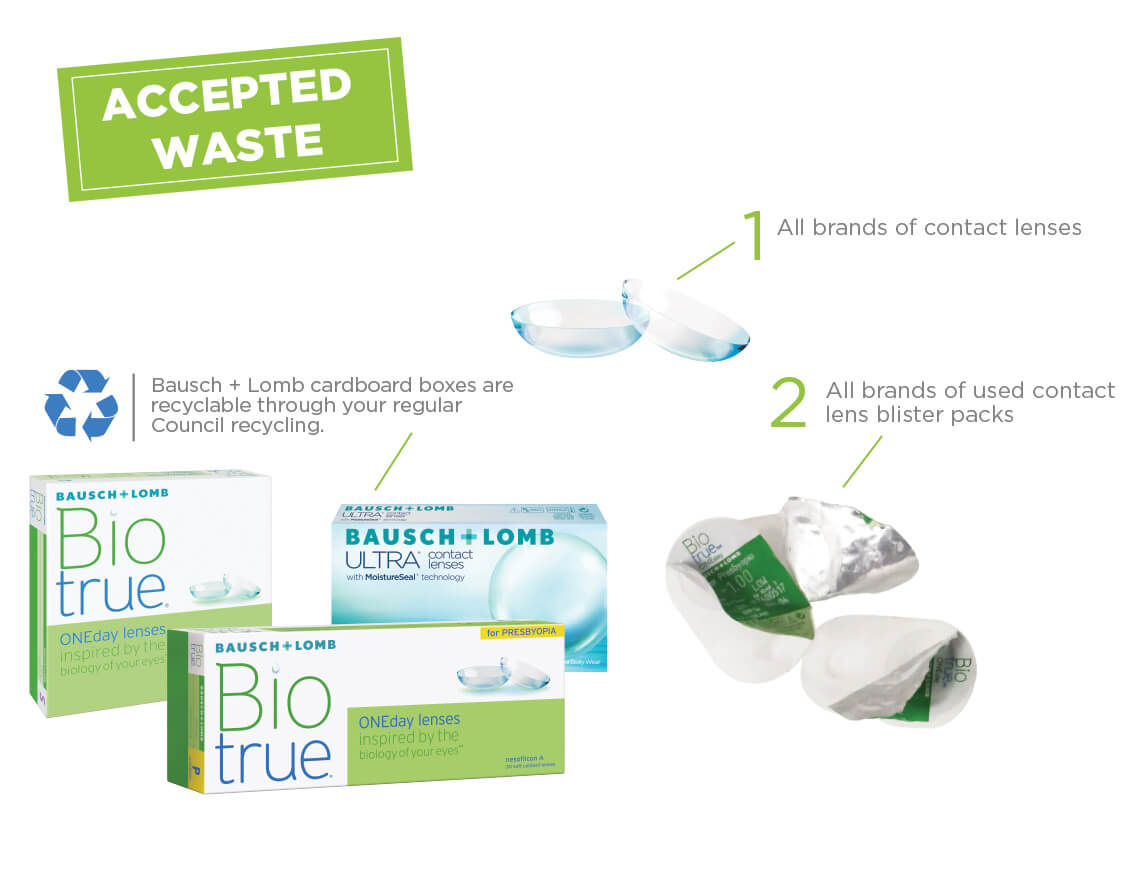 Contact lens and packaging recycling
Terracycle, in conjunction with Bausch and Lomb have commenced a new contact lens and packaging recycling service.  We are proud to be involved as a drop-in location.
The paper and cardboard packaging can be disposed of in your normal recycling bin.  The plastic blister packets are typically manufactured using #5/PP plastic, a designation shared by a range of medical and food packaging, such as yogurt cups and margarine containers.  Whilst the material can be recycled, the small size of the blister packets means that frequently the blister packet waste is too small to be captured.  The aluminium typically needs to be rolled up golf ball sized to be processed in the normal recycling process.
Through Terracycle, the plastic from the blister packets, aluminium, and used contact lens be all be recycled (see image above).
What happens to the waste?
Once received, the contact lenses and blister packs are separated by composition and cleaned. The metal layers of the blister packs are recycled separately, while the contact lenses and plastic blister pack components are melted into plastic that can be remolded to make recycled products.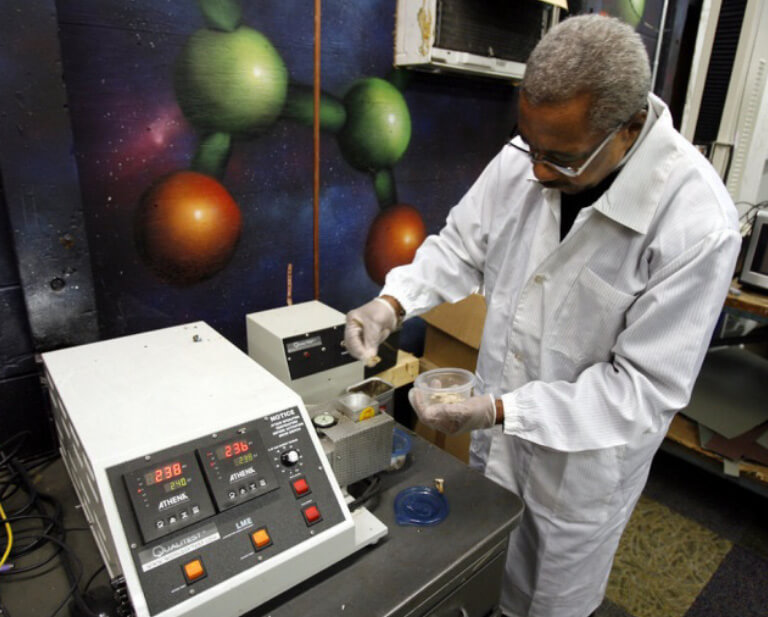 Raise money for charity as well as helping the environment!
As thanks for your dedication to diverting waste from landfills, Basch and Lomb will make $1 donation will be made to Optometry Giving Sight for every kilogram of accepted waste sent through this programme.
Optometry Giving Sight
 is an international non-profit organisation that is working to prevent blindness and impaired vision for those who do not have access to eye exams and glasses or contact lenses. It is our also our practice supported charity.
TerraCycle
a privately owned American company that develops solutions for recycling "unrecyclable" items. It has kept more than 2.6 billion pieces of waste from landfills around the world. TerraCycle Australia is also tackling other difficult to recycle waste streams like used beauty products, oral care waste such as used toothbrushes, toothpaste tubes and floss containers, snack wrappers and cigarette butts.
Back...