At Sanctuary Lakes Eyecare, there's nothing we care about more than the health of your eyes. We take a one-on-one approach with each of our clients, ensuring that every person, and every pair of eyes receives the care and attention they deserve.
Comprehensive Eye Examinations
We provide thorough eye examinations for the entire family, regardless of age with expertise in dealing with infants to our senior citizens. We utilise an array of high-tech equipments to determine both the health of your eyes and state of your vision.
Our range of specialty services includes:
Comprehensive myopia control managment
Diabetic ocular examination
Glaucoma testing
Paediatric eye care, including amblyopia management
Contact lens fitting, including specialty lenses for keratoconus and orthokeratology
Dry eye clinic
Refractive laser surgery assessment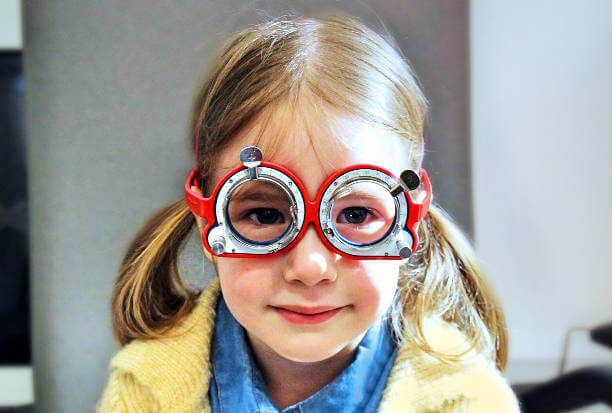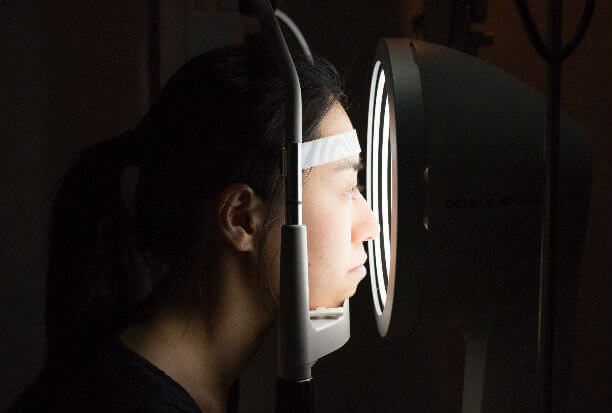 Visual fields
Axial length biometry
Corneal topography
Digital retinal photography
Anterior segment photography
Optical coherence tomography (OCT) including OCT-Angiography
IPL - intense pulse light for dry eye and ocular rosacea management
Pachymetry
Tonometry (Intraocular pressure)
Meibography and comprehensive tear film analysis
Captiv8 for informative videos
Paediatric eye tests
Our experienced optometrists are highly skilled and comfortable in examining children.
Several of our optometrists have undertaken further post-graduate training in advanced paediatric vision care.
Whilst a child needs many abilities to succeed in school, it has been estimated that as much as 80% of their learning occurs through the visual system. A child's eyes are constantly in use in the classroom and at play. When his or her vision is not functioning properly, education and participation in sports can suffer.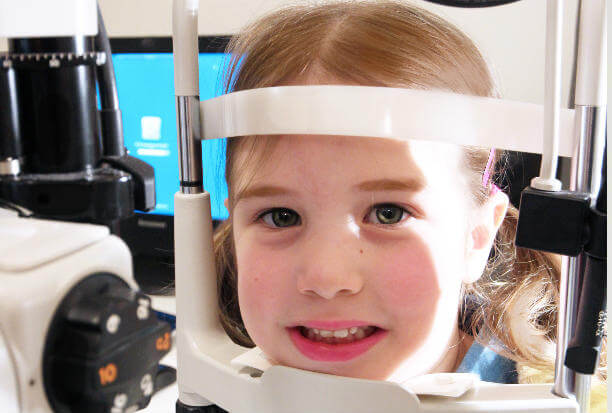 Optical Dispensing
Our team of certified and friendly optical dispensers will help you choose the best lenses and frames to suit your needs and lifestyle but with an eye on fashion and the latest fashion trends.
They will walk you through your options and provide recommendations based on your preferences, face shape, existing wardrobe, fashion and skin colour, and budget. We also provide speciality eyewear including sport goggles and safety eyewear.
Contact Lens
Contact Lens Assessment, Fitting and Tuition
Based on your vision requirements, we will not only recommend the best contact lens option for you but will also show you how to properly handle your contact lenses (Insertion, removal and cleaning).
Additionally, some of our optometrists have an interest in orthokeratology, an overnight corneal reshaping contact lens method that provides unimpeded vision during the day without any contact lens wear. It has shown great promise in particular in correcting/treating myopia and various studies suggest a role in slowing progression (references).
Request an information pack:
Ocular Emergencies
Our highly skilled optometrists can help with ocular emergencies including foreign body removal, red eye diagnosis and management. If you require an emergency appointment please contact us to advise the nature of your problem and we will try to schedule you in as soon as possible.
Referrals
If you are experiencing severe problems with your eyes or require surgical intervention, we can provide you with a referral to an appropriate and recommended specialist.
Visual Assessments
If you need a visual assessment for licensing requirements, insurance forms or for occupational purposes, including for CASA aviation eyecare, the police force, and the military, our team will provide you with an objective and professional assessment.
Ongoing Support
We provide lifetime adjustments, cleaning and repairs for all of our customers to maintain the comfort and effectiveness of your glasses. We can also help with spare parts including screw replacements.
Recall System
Keep on top of your eye health with our handy recall system. This personalised service will remind you of when you next need to return for a checkup or treatment.