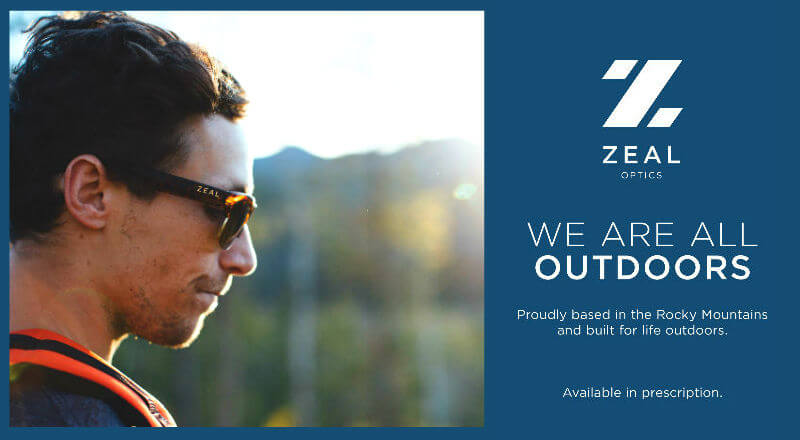 WHO WE ARE &
WHAT WE BELIEVE IN
At ZEAL Optics, we build the highest quality eyewear for people like us who live for outdoor adventure. But that is just the beginning of our adventure. We focus on more than just being an eyewear company. We are guided by a simple set of beliefs: Use Less, Give Back, Explore More.
USE LESS
We use plant-based materials in all our sunglass frames and lenses to help you see the world around you more clearly while protecting the views that inspire us for generations to come. We believe it's our responsibility to take the charge and create the change.
WELCOME TO ELLUME
THE ZEAL OPTICS PLANT-BASED LENS
Ellume is designed for everyday performance in all light conditions. Built with polarized technology and color enhancers this lens provides incredible clarity and protection while reducing our environmental impact.
ZEAL PRESCRIPTION
We strive to make every ZEAL Optics frame compatible with your prescription and your lifestyle. Our quality standards are the highest in the industry-every prescription lens is digitally processed ensuring you get the highest accuracy and optically efficient prescription possible.
Your prescription sunglasses will come stamped with the ZEAL name on the lens certifying authenticity and guarantee of warranty.