AUTHENTIC EYEWEAR. SINCE 1964.
Beauty based on harmony. And on self-confident individuality. Silhouette eyewear creates perfect unity with the wearer and, as a result, allows the wearer's individual beauty and strong personality to shine.  The most demanding requirements in terms of design and quality combine with the demand to bring the world closer to the wearer.  Silhouette is a brand for people who remain true to themselves and their style.
With its Austrian-made eyewear, the company has been setting benchmarks for style, comfort and material since 1964.  The design is limitless and constantly surprising, whilst simultaneously being distinctive and unique. Consistent clarity and weightlessness - a timeless statement.  Authentic eyewear for authentic people.
Lightweight
Innovative materials and a purist design are the factors that are really important here. Silhouette stands for tangible premium quality.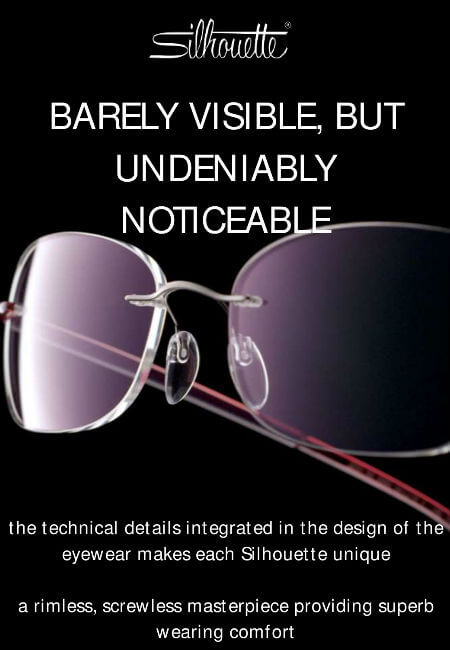 Design & Aesthetics
Harmony is the essence of beauty.  Silhouette stands for glasses that harmonise with the people who wear them and allow their personality to shine through.
Bespoke
Individuality is aspirational in a modern world.  A range of rimless lens shapes and temple designs means you can use those individual touches to convey your personality.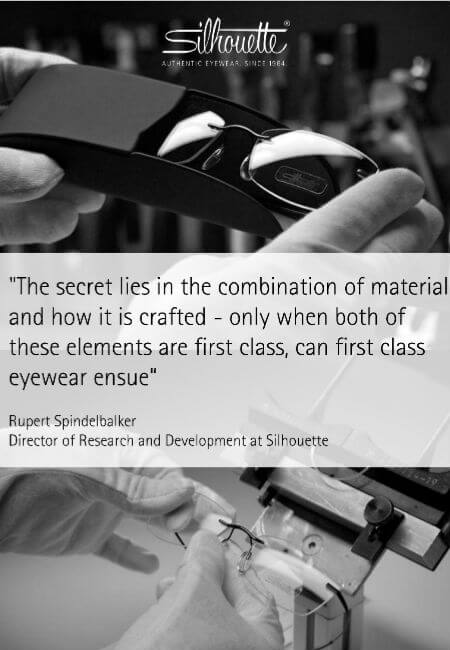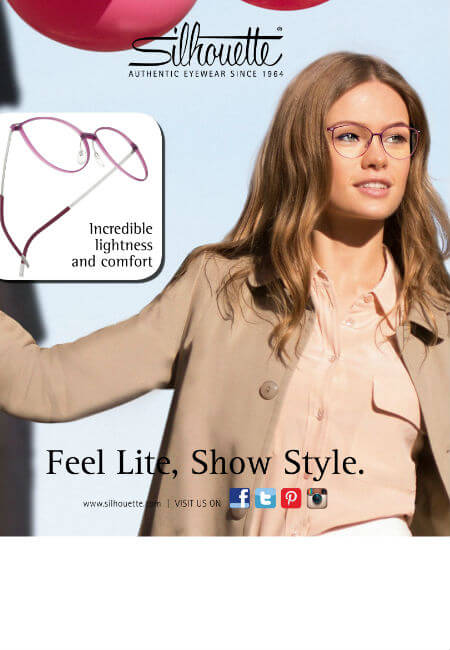 Handmade In Austria
Silhouette has been providing attention to detail and the highest quality manufacturing since 1964.  A ground-breaking, minimalist design, manufactured in Austria.