BE SPECTACULAR!
Formular 1 cars are optimised down to the smallest detail to create maximum output. The same applies to sunglasses as it does to Formular 1: The better the design and the more innovative the material, the greater the success. Red Bull Racing Eyewear uses lightweight but at the same time resitant material. The sunglasses are captivating both form and design. They demonstrate the cutting edge in technological innovation, design precision and sporty appearance.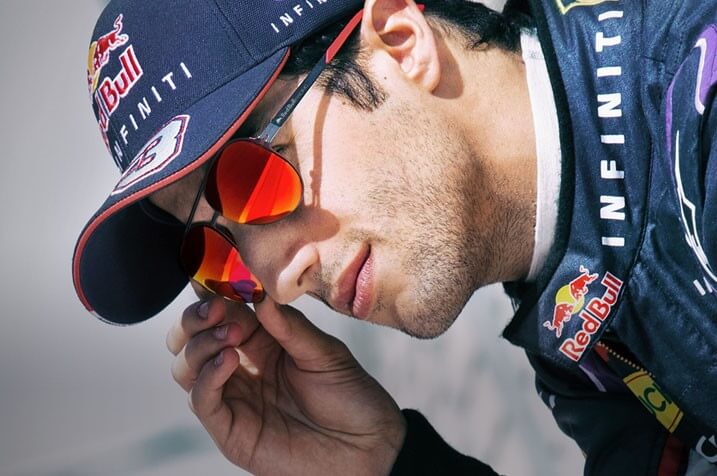 To understand the tradition of a brand as young as Red Bull Racing Eyewear, you have to take a good look back – specifically to the beginnings of glasses themselves.
Whoever thinks of rivet glasses or scissors glasses just as medieval curiosities is mistaken. Right from the beginning, glasses were masterworks of materials science and artisan craftsmanship. It wasn't just about setting magnifying glasses into a reasonably robust material – the technology at the time hadn't even come that far.
No, the methods of fashioning these frames also made glasses makers ever more innovative. And this is where Red Bull Racing Eyewear comes into play – a brand which has comprehensive knowledge of sophisticated materials. And not only that: Red Bull Racing Eyewear is also revolutionary in terms of ingenuity and wealth of ideas. There's still one more thing: the zeitgeist which comes across in breathtaking designs and gives each model its unmistakable character. Material, technology and zeitgeist – who would've thought that tradition could be so modern?